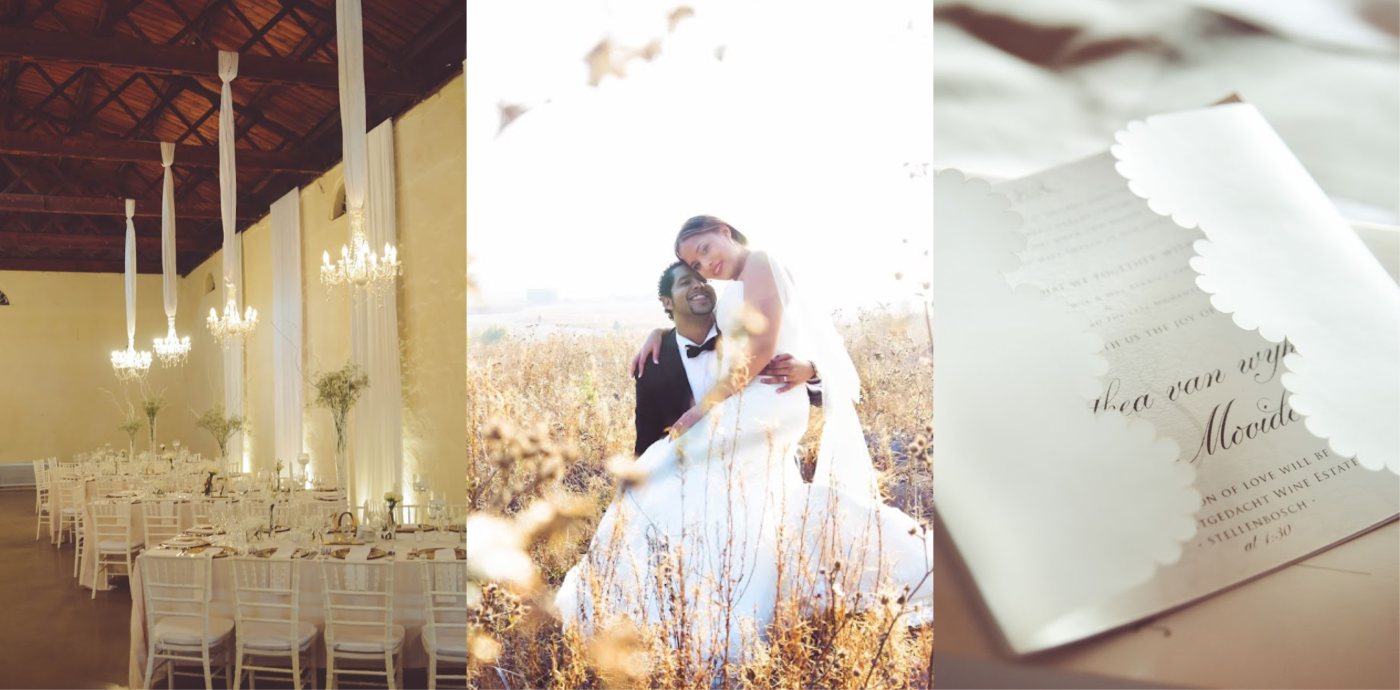 12 Oct

Anthea & Idris: Nooitgedacht, Stellenbosch

2 May 2015 dawned perfectly crisp and wintery and we were excited to celebrate Idris and Anthea's wedding with them at Nooitgedacht in Stellenbosch, Cape Town. The air held a certain mystery and it almost seemed as if Nature had dressed to match the white and gold theme, but had splashed around in pools of deep reds and yellows and accents of green.

The chapel was warm and inviting with the lights of many flickering candles and the chandeliers in the hall sparkled in diamonds off the shining gold underplates and table numbers on the tables. It was the perfect Winter Wonderland backdrop for their fairytale.














Credits