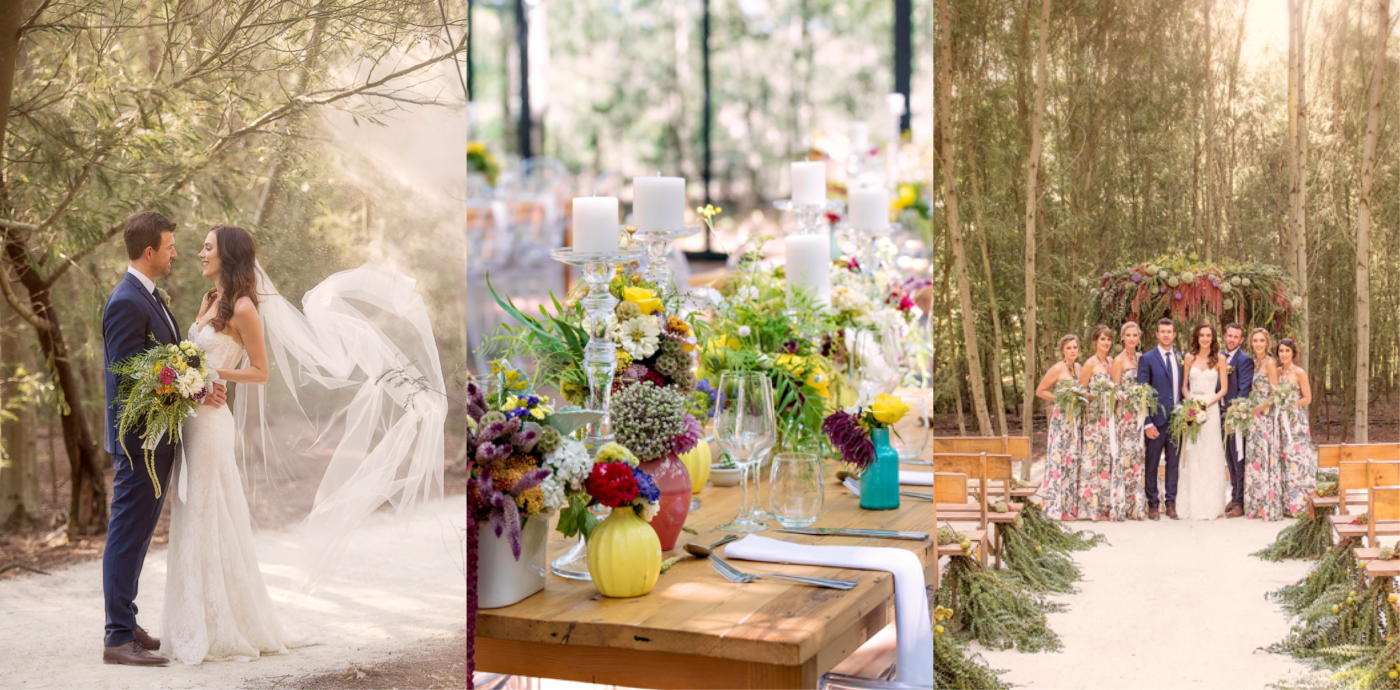 07 Apr

Claire & Darren: Die Woud, Caledon

I first met Claire and Darren in a funky coffee shop in town and from the get-go, I could see that they were very much in love, but also tons of fun to be around.

Claire, a former model turned chef (with her own awesome youtube channel) was bright and bubbly and wanted their wedding to be  colourful and filled with amazing culinary delights and for their guests to be treated to the celebration of a lifetime!

They chose Die Woud in Caledon, nestled in between whispering forests, because of its unapologetic beauty and peacefulness and the way that nature simply merged with the venue in a very subtle but powerful way. The opulence of bright colours and the botanical feel of their décor was a perfect compliment to these surroundings.

Guests were treated to bubbly paired with sorbet or flavoured lollies and the canapé stations, carefully laid out with roosterkoek, cheeses, meats and a selection of other accompaniments kept them coming back for more.

The whole day had an air of joy and the trees echoed the laughter and celebration of the guests as they shared in the festivities with the happy couple. I left with a heart filled with happiness at the end.



















Credits:
Co-ordination: Blank Canvas Event Design
Venue: Die Woud
Photography: Lindy Truter
Décor and flowers: Blomboy
Stationery: Bride's sister
Cake: Roxanne Floquet
Fairylights: Four Every Event
DJ: Cape DJ's