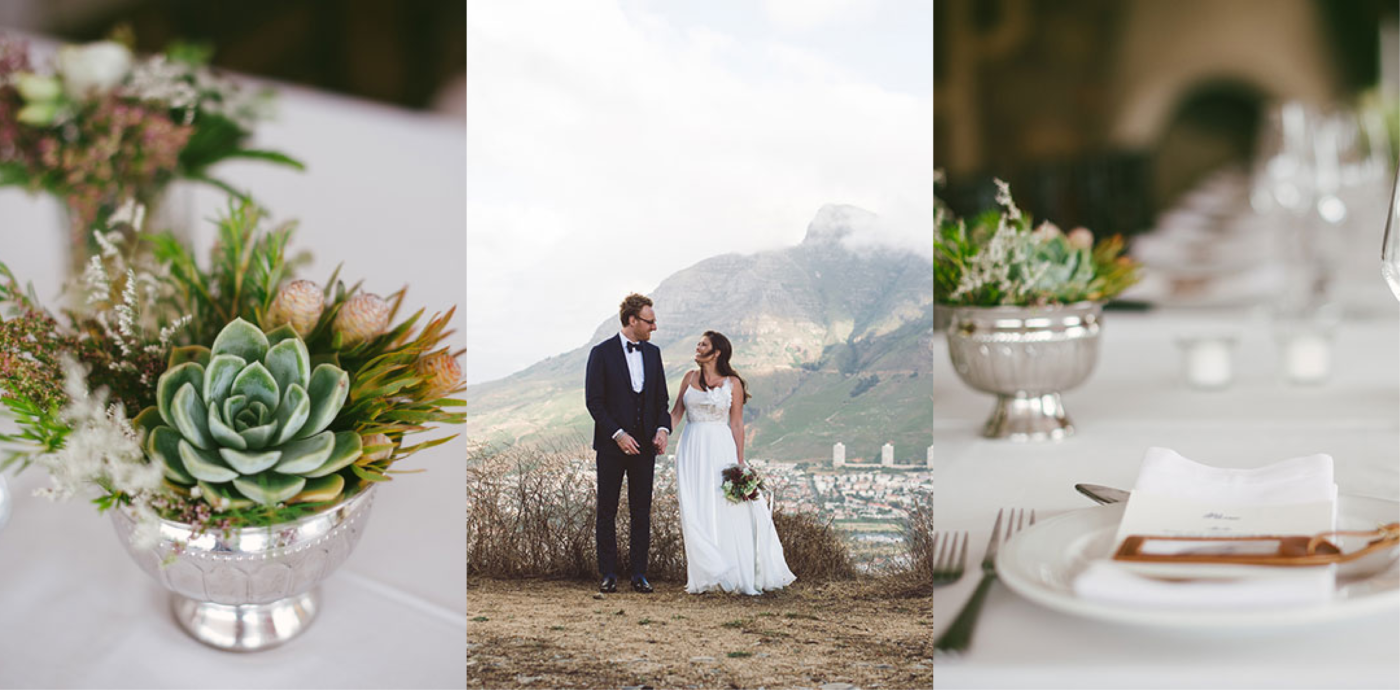 12 Nov

Jody & Jim: A misty, mountain wedding celebration

Jim and Jody, all the way from London, had been vacationing at a quaint little guesthouse (with a very eccentric owner), in Camp's Bay for 8 years. Upon deciding to get married in Cape Town, this was their natural first choice for a wedding venue and we were called upon to help tie things together for them on the day.

The first time we met Jim, he was in swim trunks and round, coloured, John Lennon-type sunglasses and Jody did most of the talking. We loved them immediately. (We later found out that Jim is quite the hot-shot DJ in London and he even showed me a bit of the ropes on his decks on the day of the wedding.)

Their wedding was intimate, without fuss and genuine. Untimely rain (like you can only get at the foot of the mountain in the southern suburbs), made us move the ceremony from the lawn to the lapa, where they said their vows underneath a ring of colourful parrots suspended from the beams. It was lovely.

As these things go, the rain let up right after the ceremony and they could have their couple shoot on the mountain and at the beach just as the sun was setting. Since most of the guests were from the UK, the weather didn't bother them one bit and they mingled and partied till the wee hours.

It was such a special celebration to be a part of and we really enjoyed being a part of their story.

















Credits
Venue: Camps Bay Ridge Guesthouse
Photography: DnA Photography
Co-ordination: Blank Canvas Event Design
Flowers and décor: Four Every Event
Catering: Dish Food and Social
Cake: Cakes by Wade