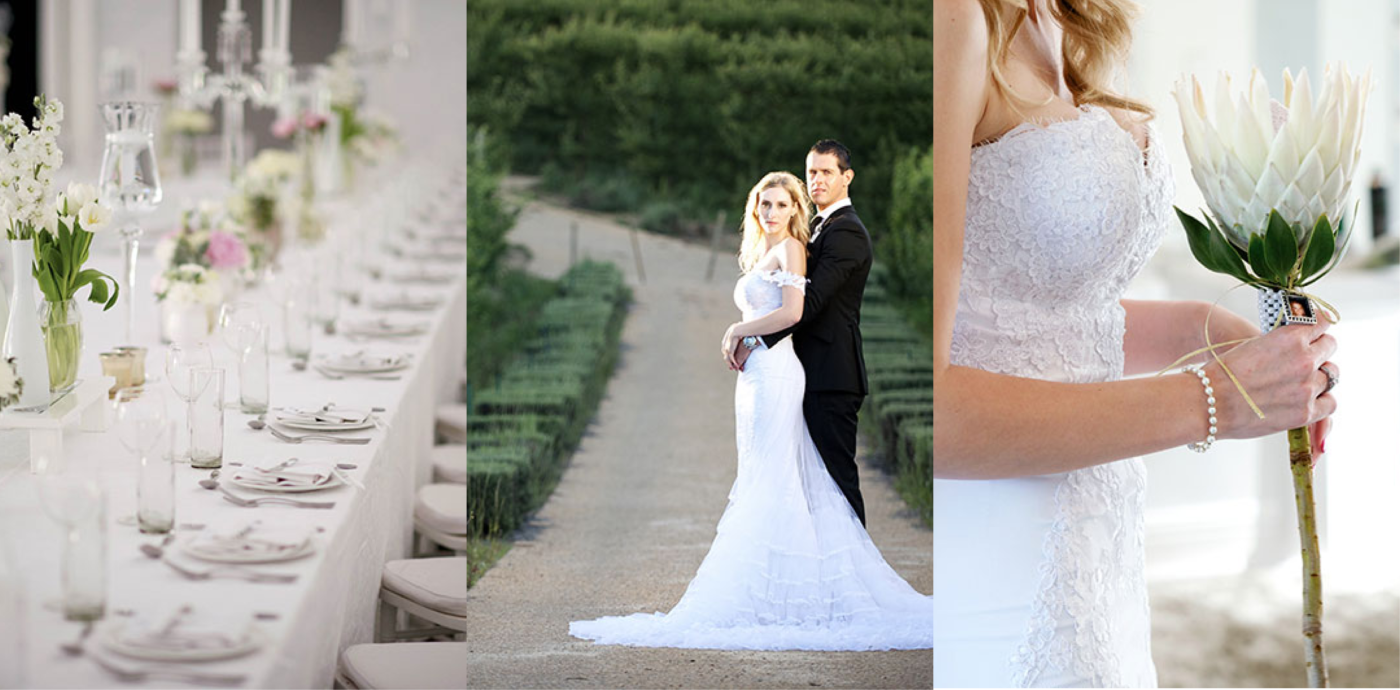 17 Jan

Sade & Husband: A Fairytale Winelands Wedding

Ethereal beauty, Sade and her tall, dark and handsome groom tied the knot at the beautiful Brenaissance Wine and Stud Estate in Stellenbosch. They were such a gorgeous couple, that their winelands wedding could not be anything other than breath-taking.

We were only called in to take over a couple of weeks before the wedding, to make sure that everything was ticked off the list and came together beautifully. This also allowed the couple to truly enjoy the day with their loved ones and friends.

The colour scheme was white and crystal, with soft touches of pink, that gave the entire hall the look of romance. The couple paid a lot of attention to detail in their planning, from the exact knot of the ribbon around the napkins, to the steps of the first dance and everything came together in a spectacular way.

It was a great privilege to be a part of their magical day and night and we felt like we had witnessed a real life fairytale.