28 Jan

African Safari through Nooitgedacht Estate, Stellenbosch

Our beautiful African landscapes and wild animals were part of the motivation for John and Jenny to bring all their guests from the Philippines, America and many other countries all the way to Cape Town for their wedding. Jenny wanted soft elegance, showcasing the protea and incorporating African animals in a stylish way. Her chosen colour scheme was blush, gold, off-white and grey and they wanted to tie in with the African Safari theme by moving guests from one location to the next for every part of the wedding day.

Nooitgedacht luckily provided us with space and scope to do just that and the guests happily "travelled" from one section to the next. The ceremony was held on the lawn, where two big oak trees provided a natural frame for the ceremony (as well as some much needed shade!) Cocktails and canapes were served on a different part of the lawn while a string quartet filled the air with a mix of classical songs and familiar contemporary covers. The reception was held under the starts in the lane lined with trees. We brought some of the greenery and twinkling lights down by covering cabanas with greenery and a mix of fairy lights and naked bulbs. As soon as the last spoon was returned to its empty plate, the guests moved on to their final destination, where they had coffee and cake and danced the night away in the big hall.

The night was filled with laughter and conversation and looking back at the photographs I remember how the love and respect between John and Jenny shone brighter than all the lights on display. A beautiful wedding, for a beautiful, fun, funny and kind couple. May you share an even more beautiful lifetime together.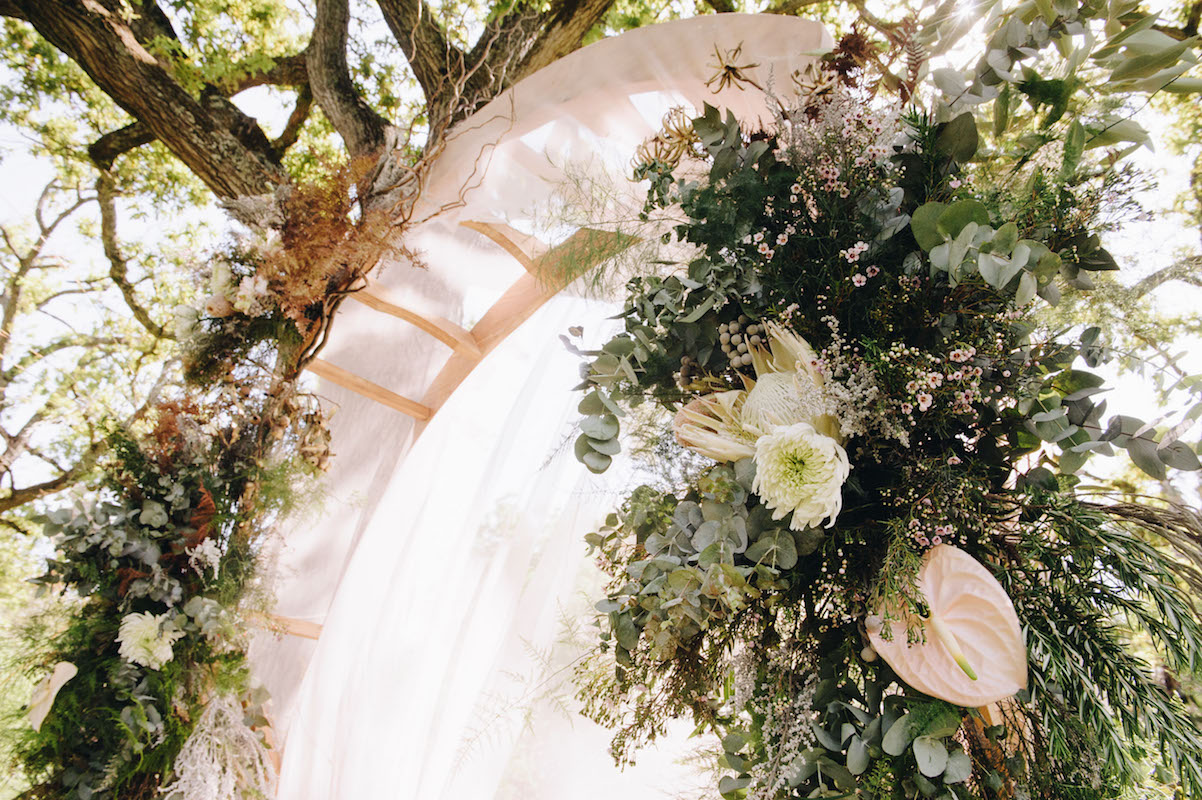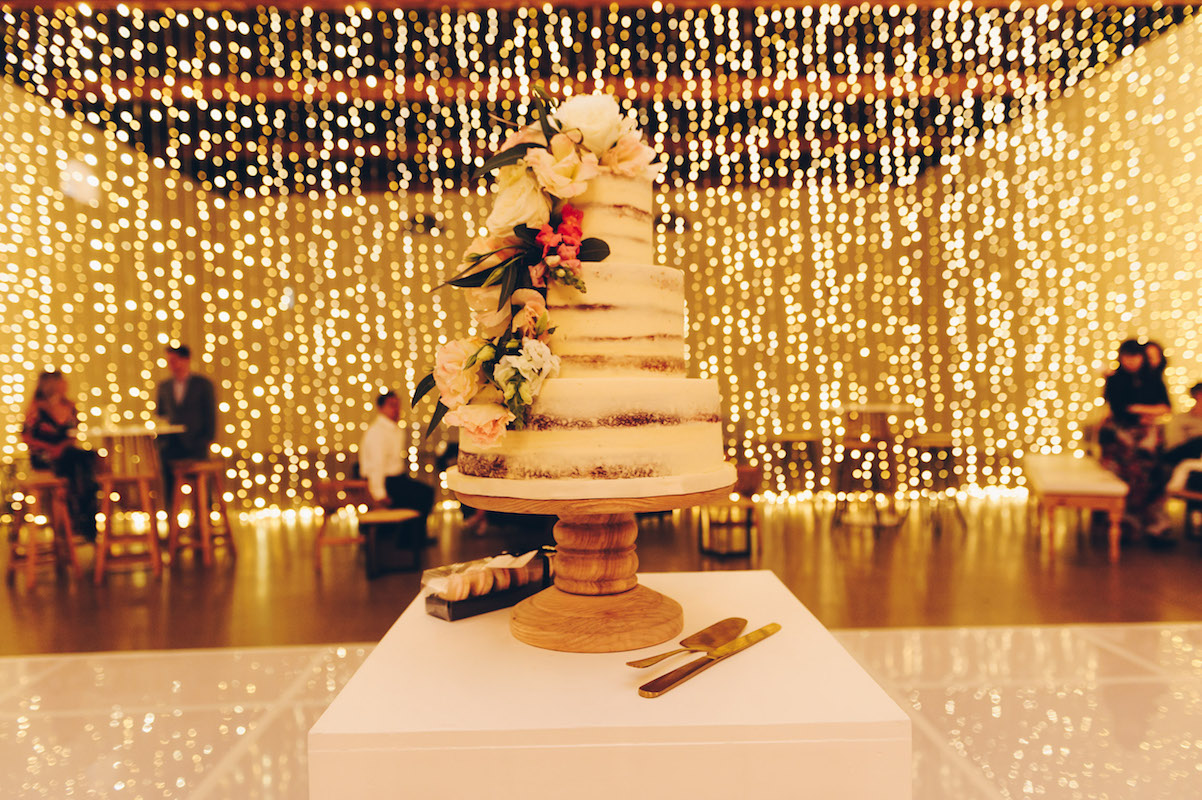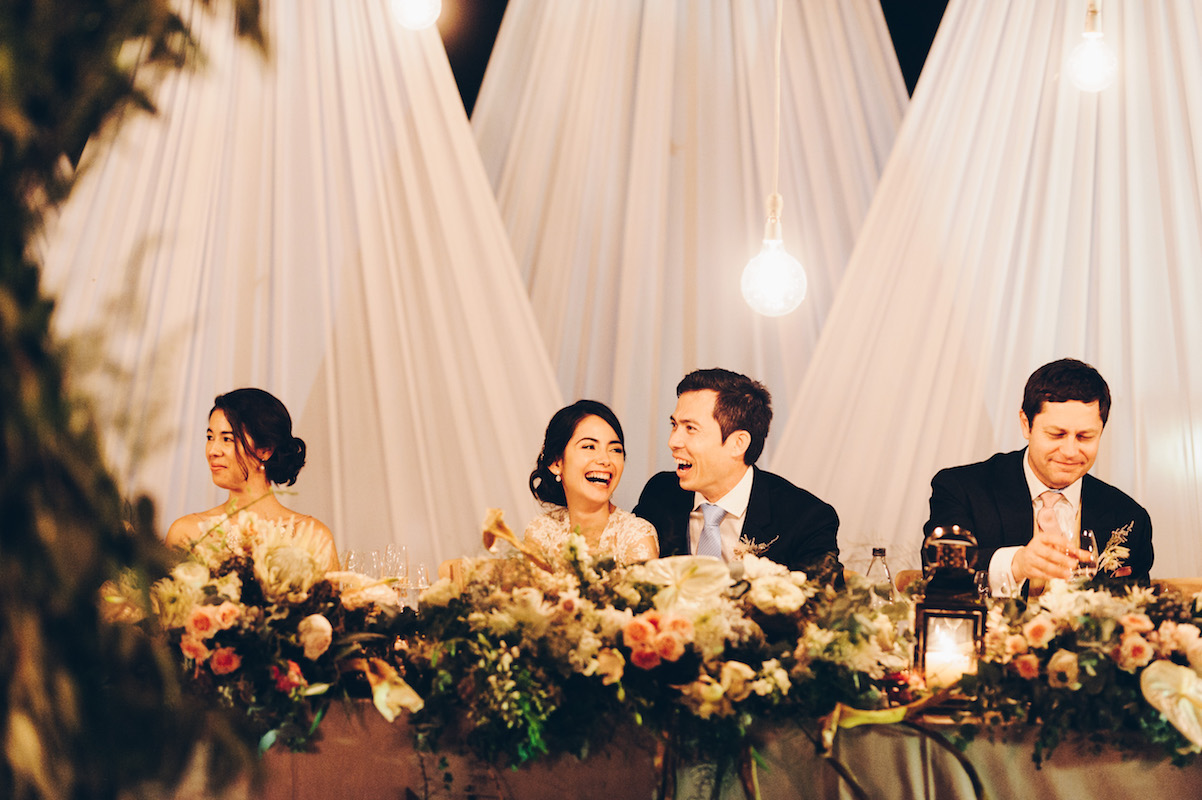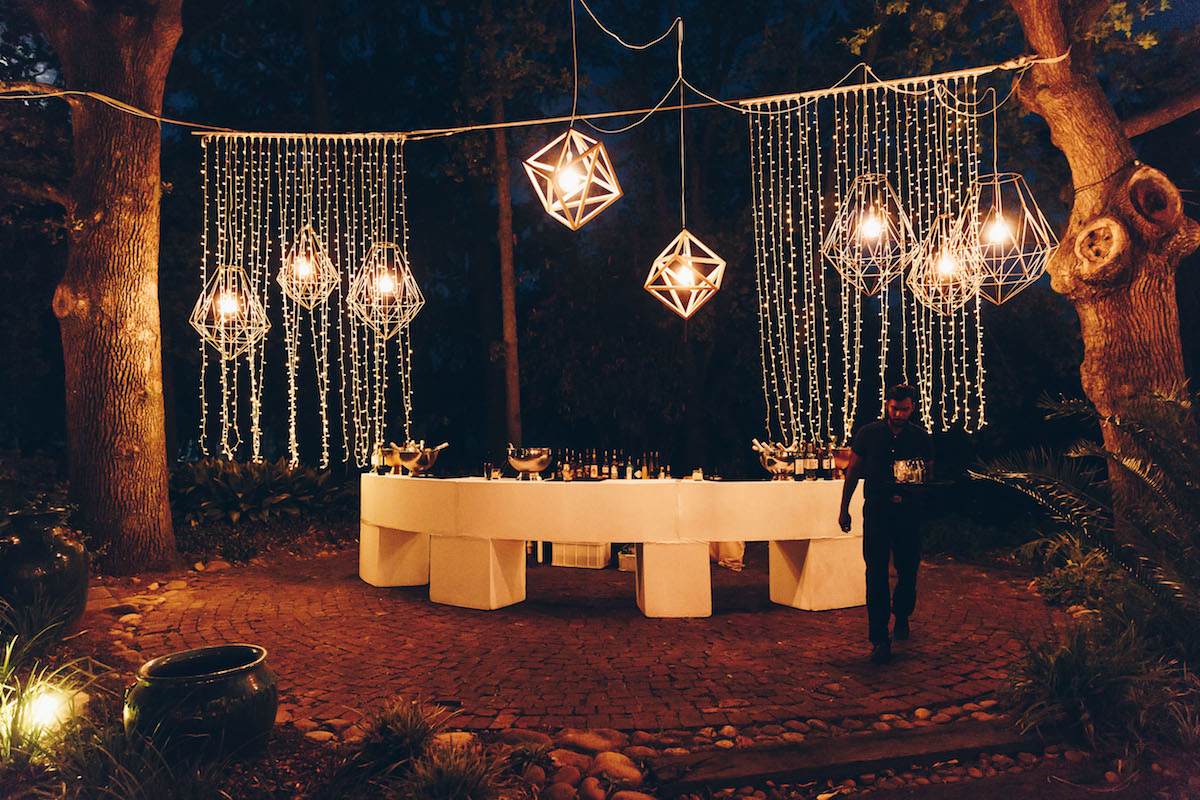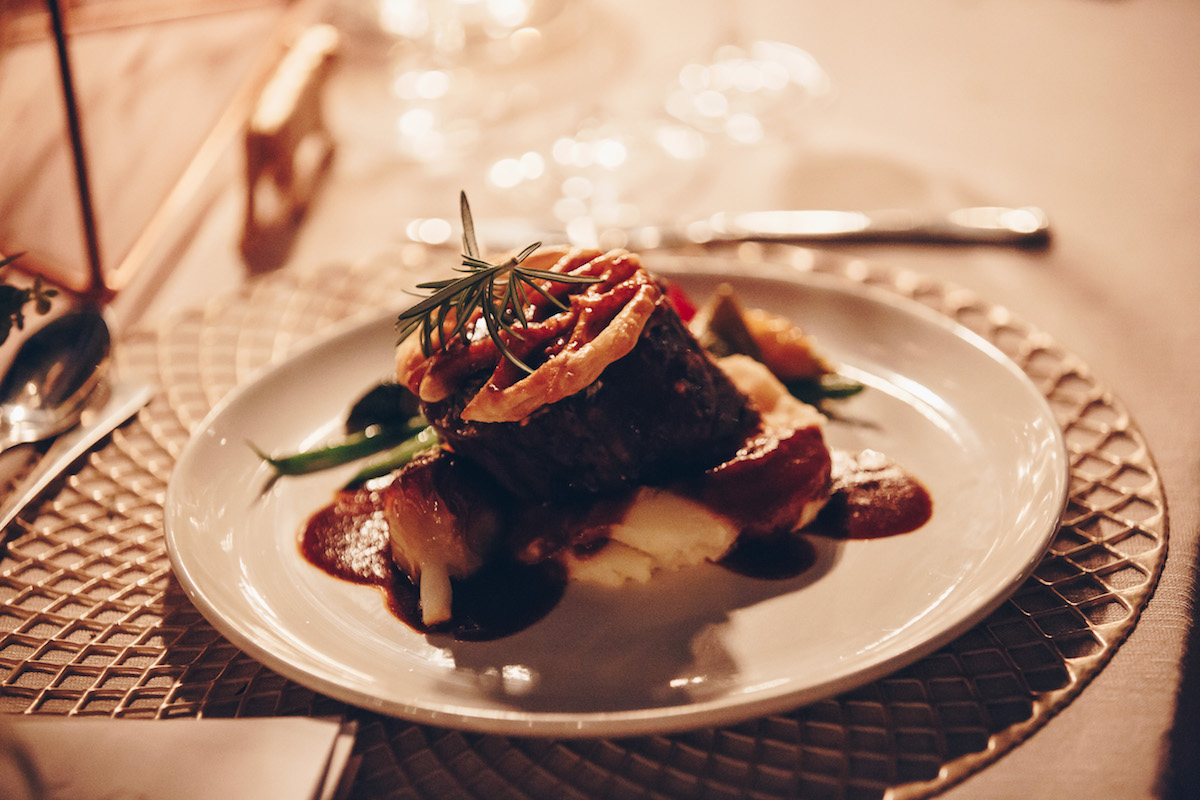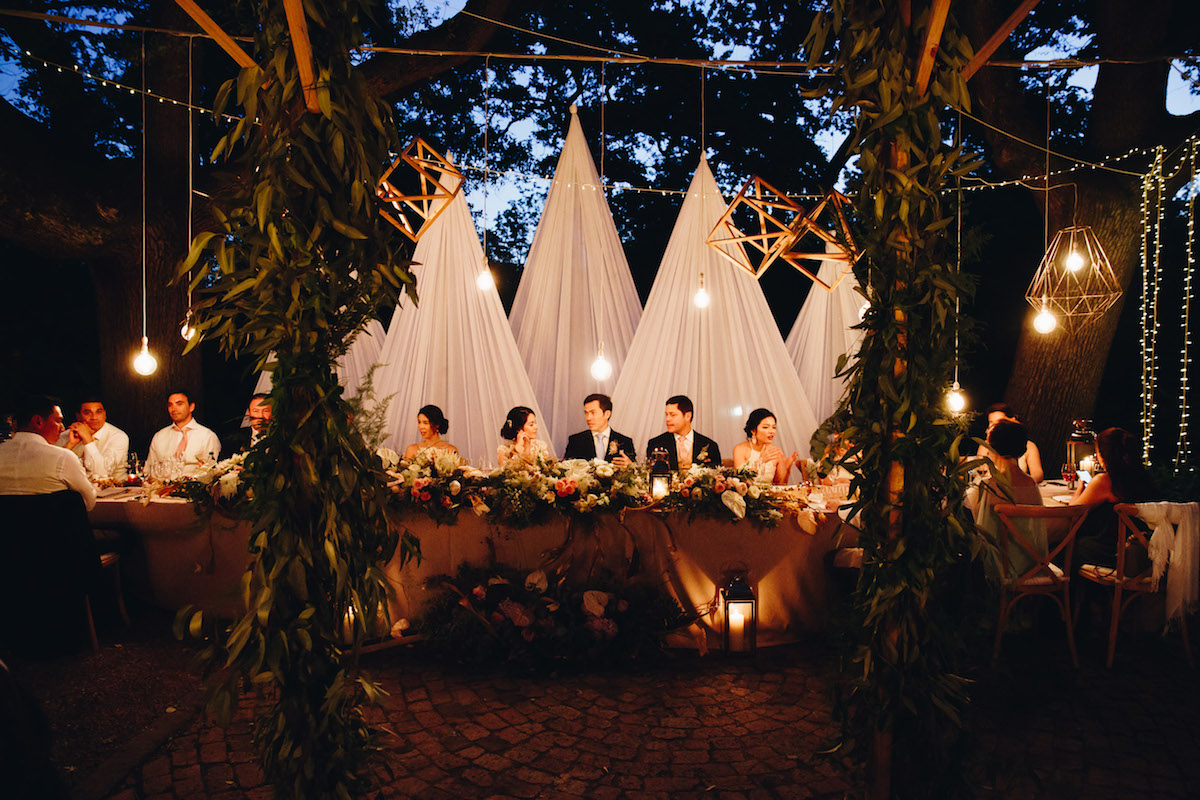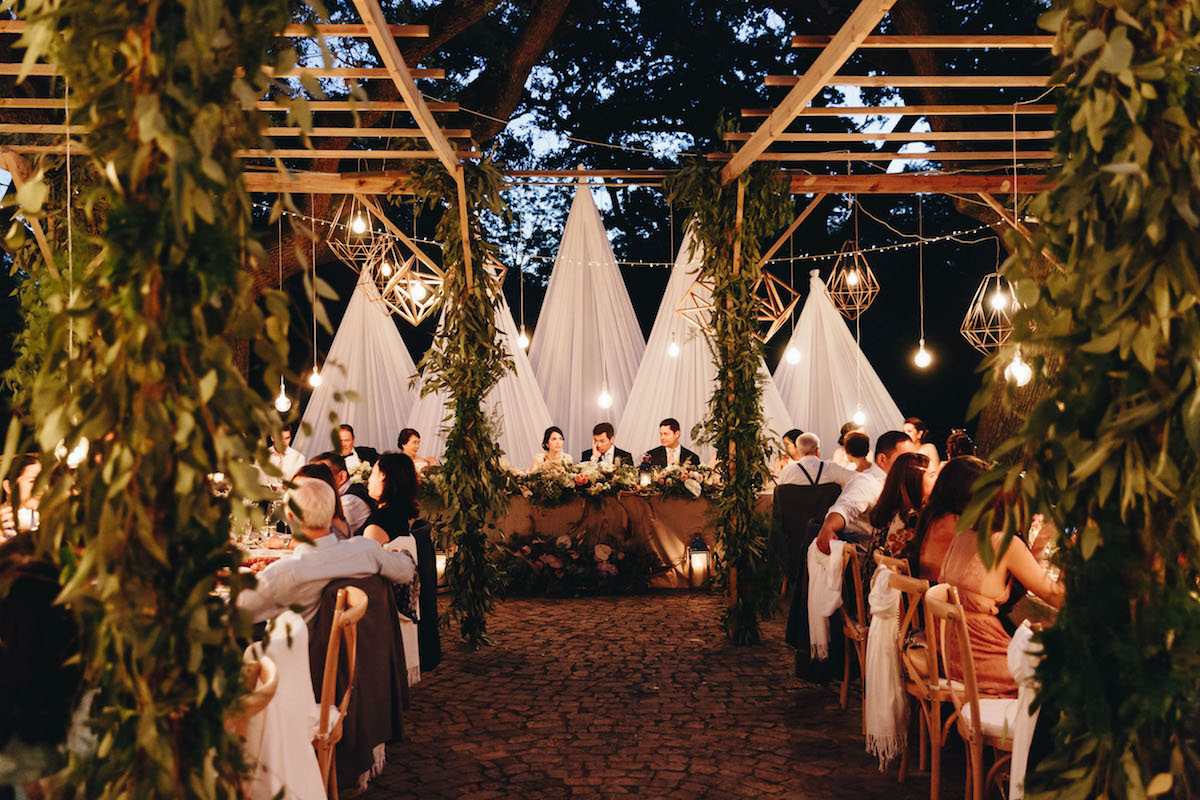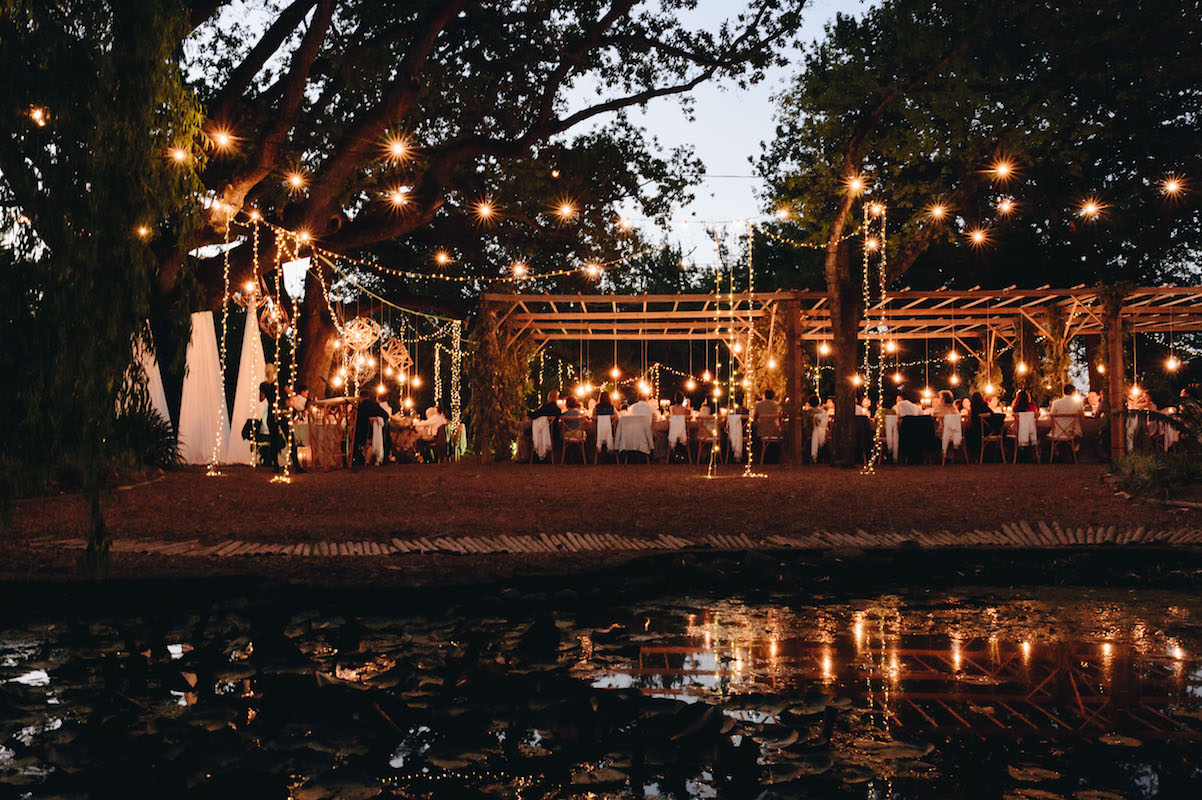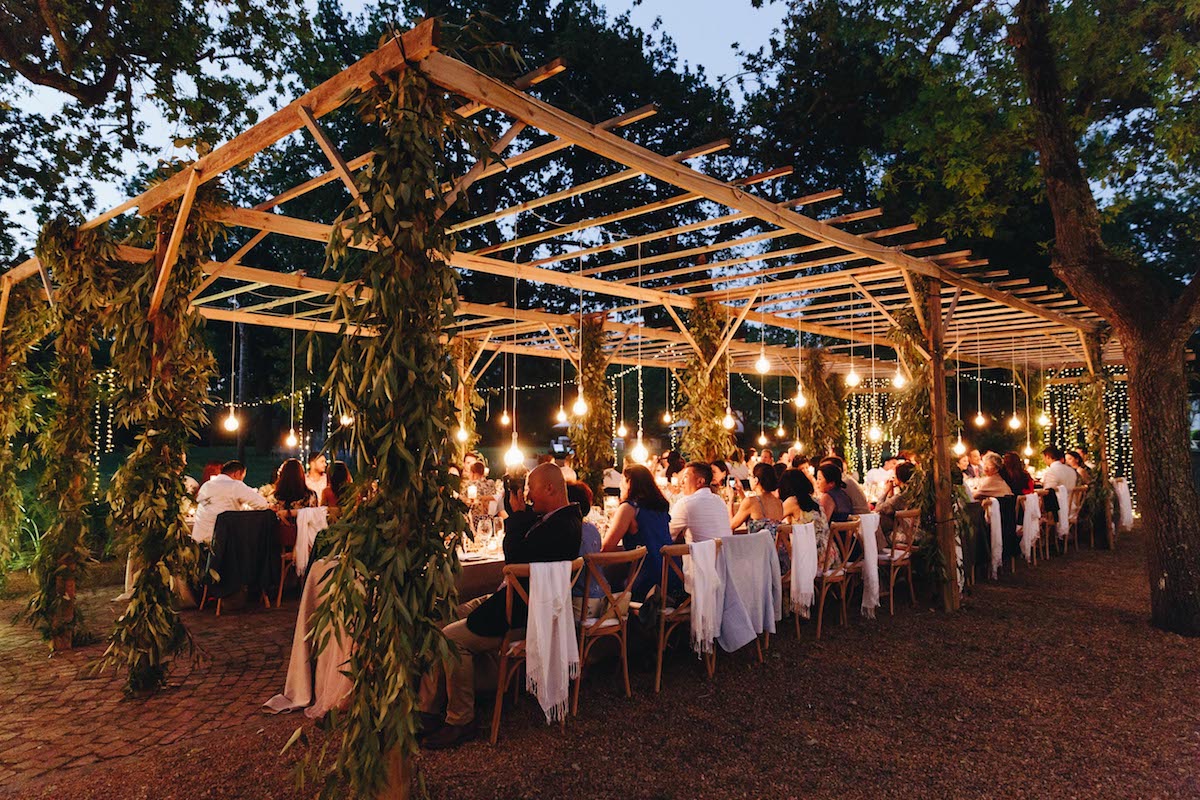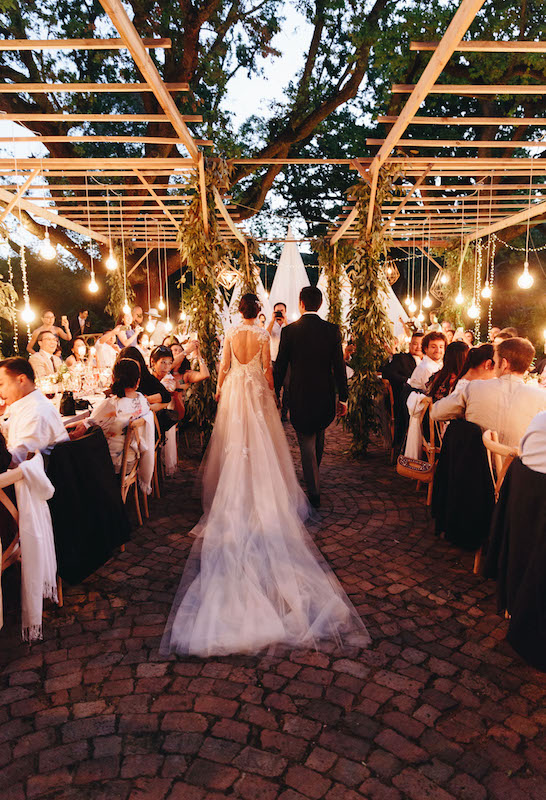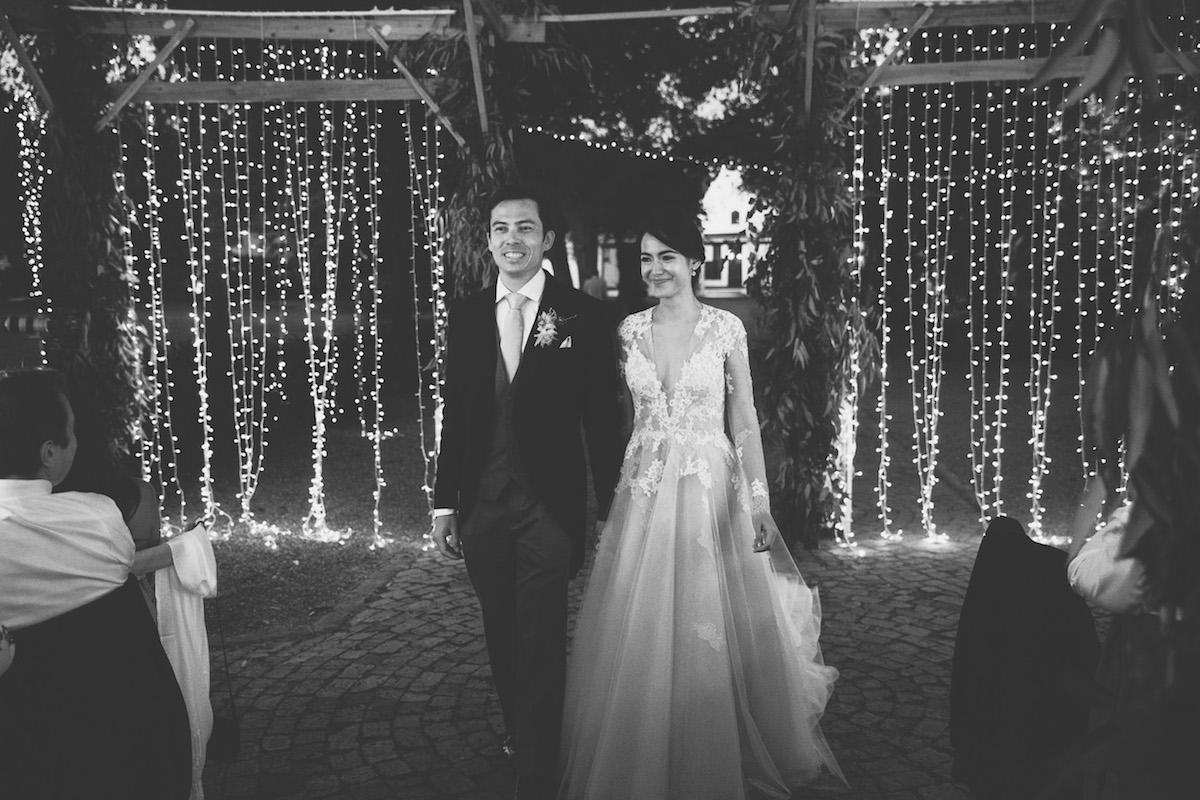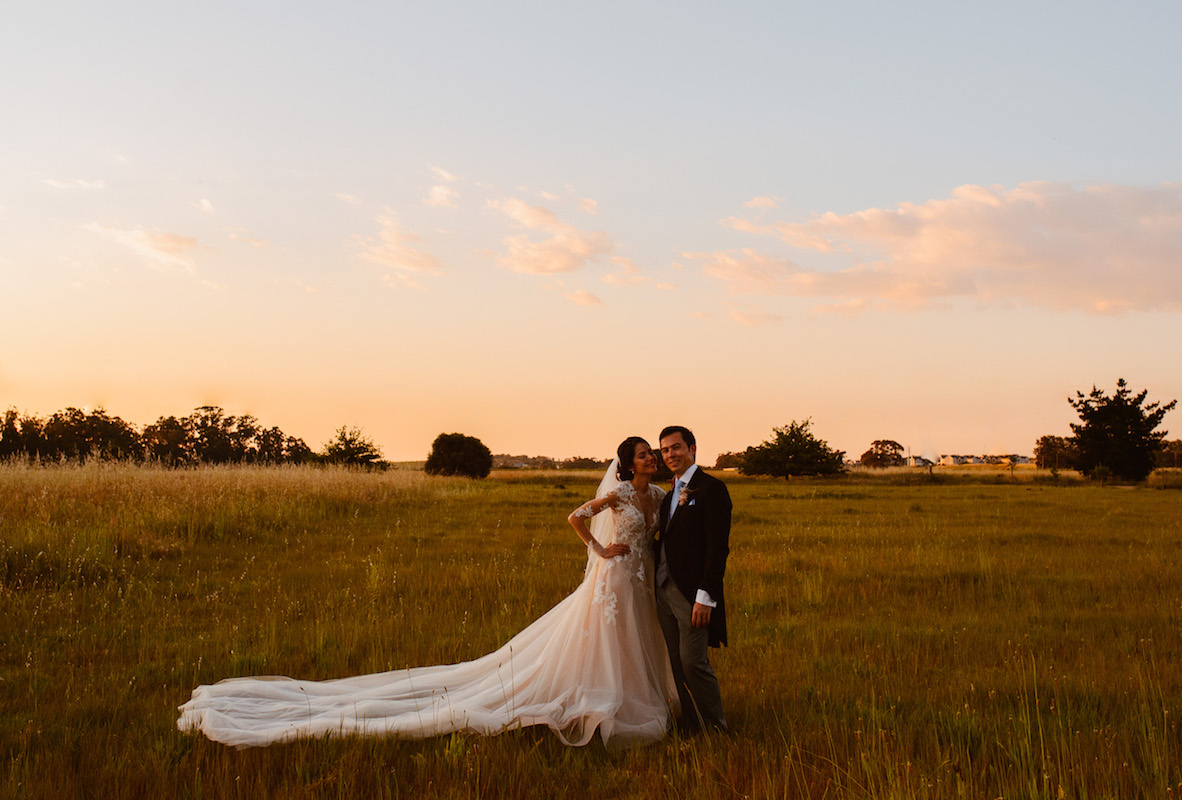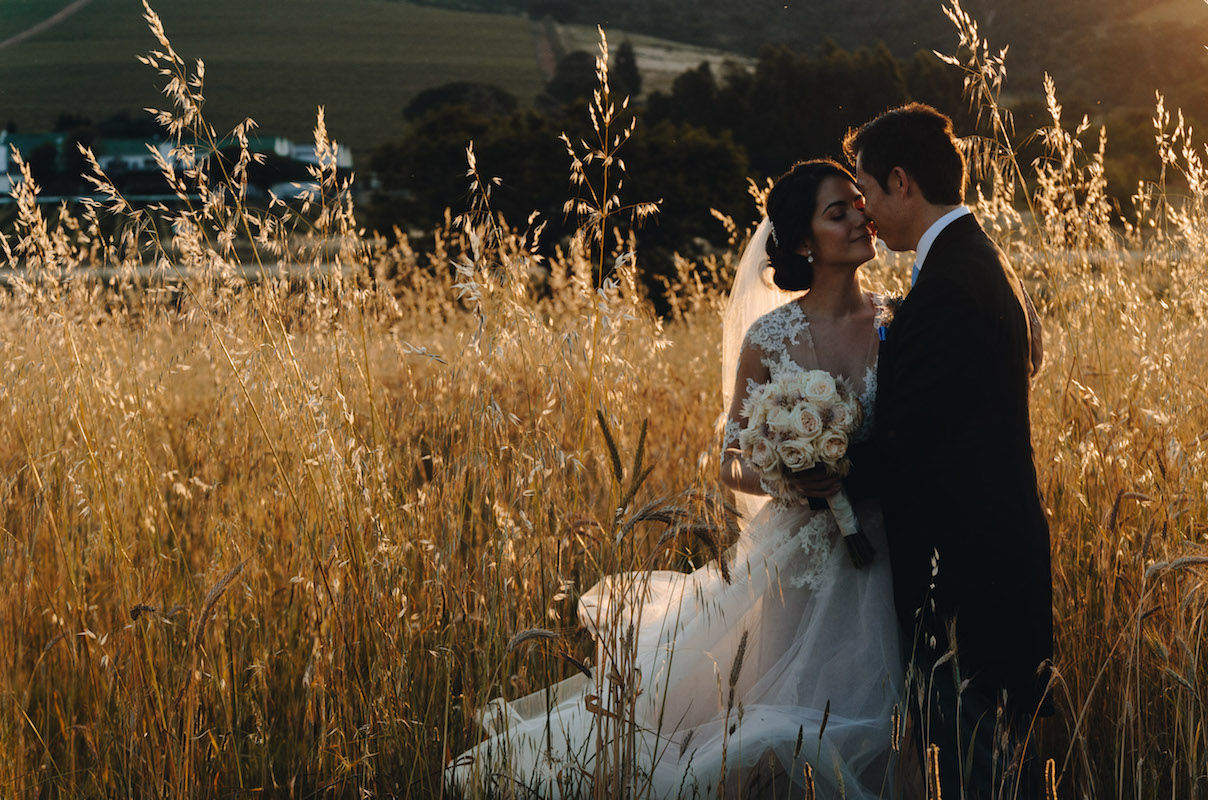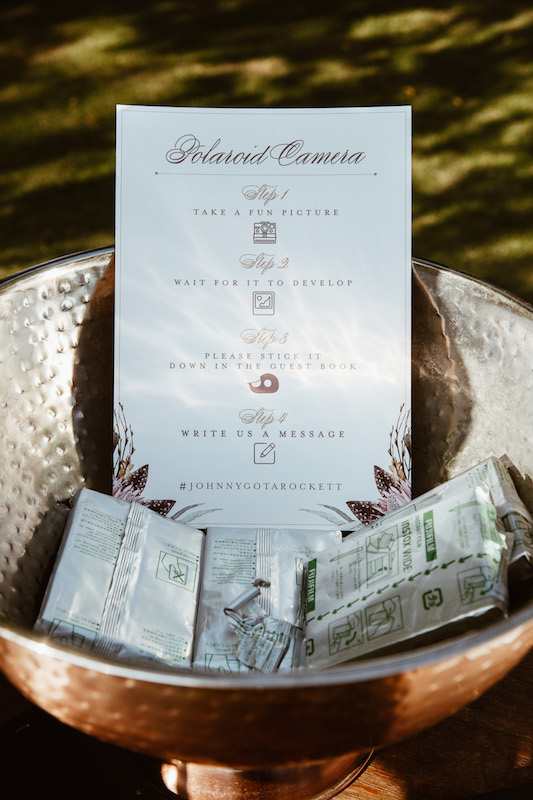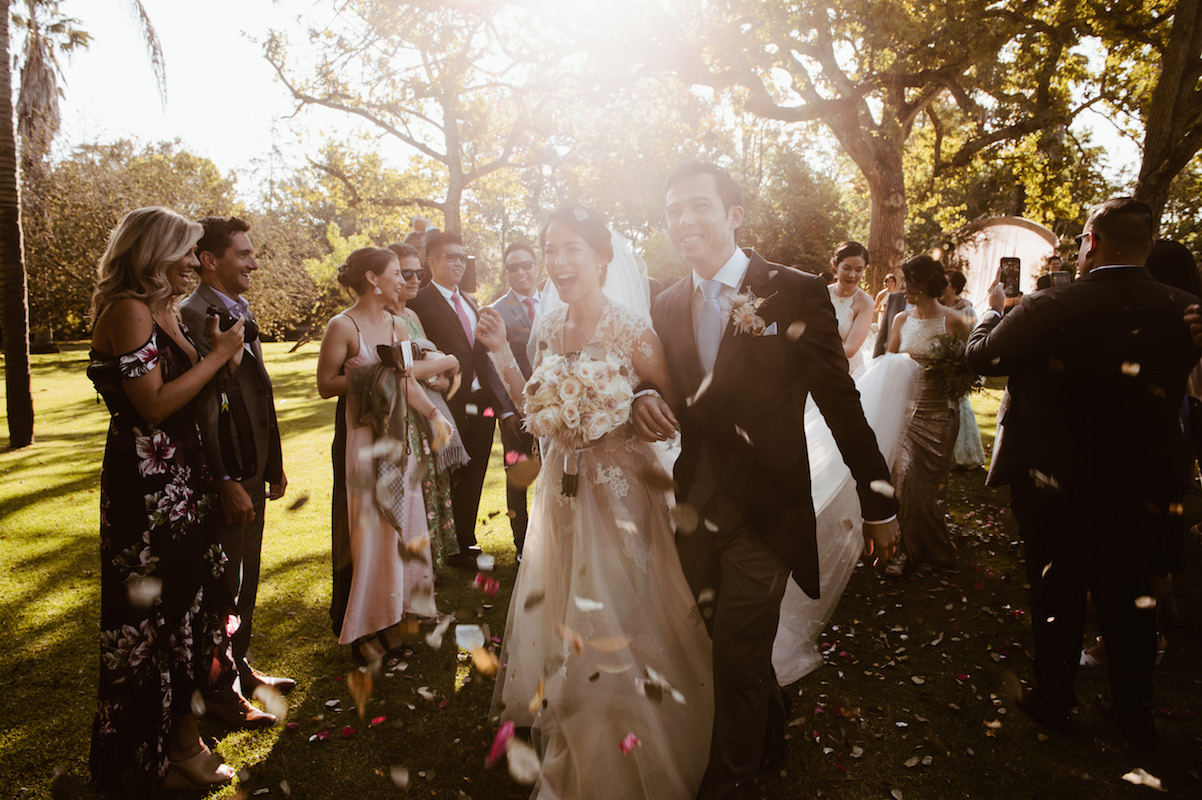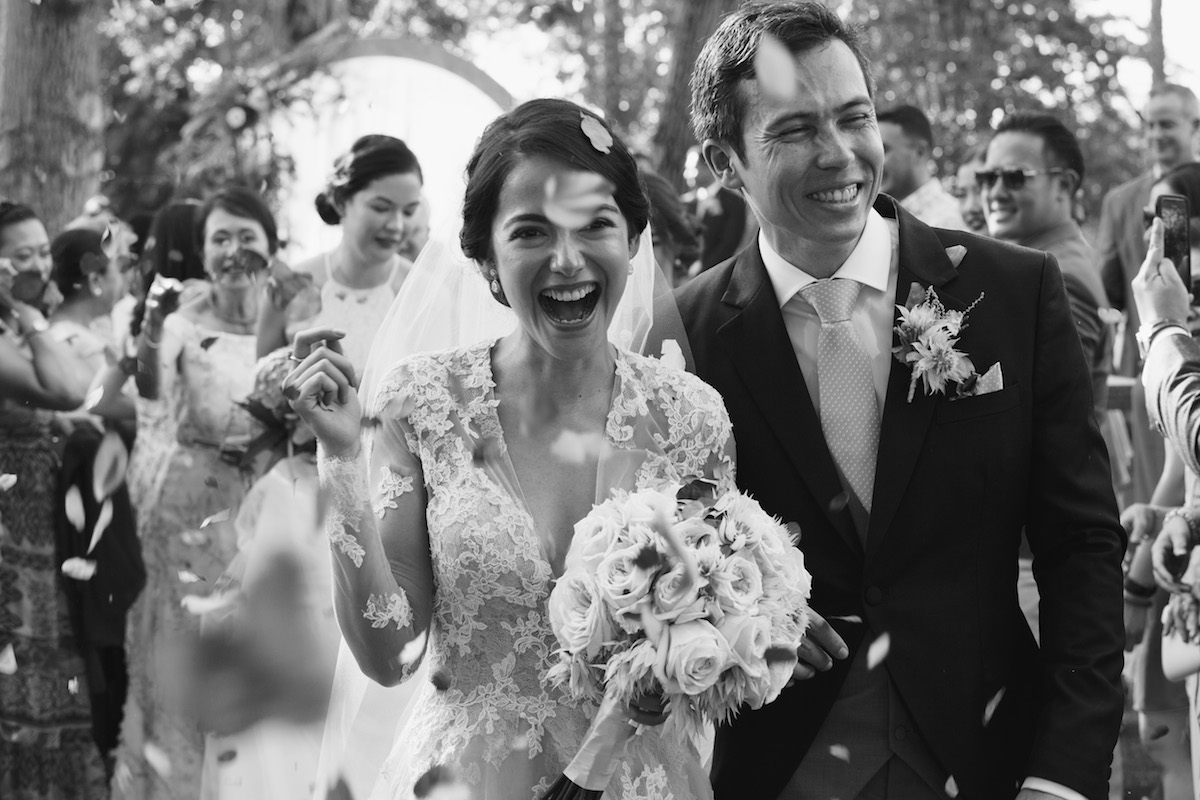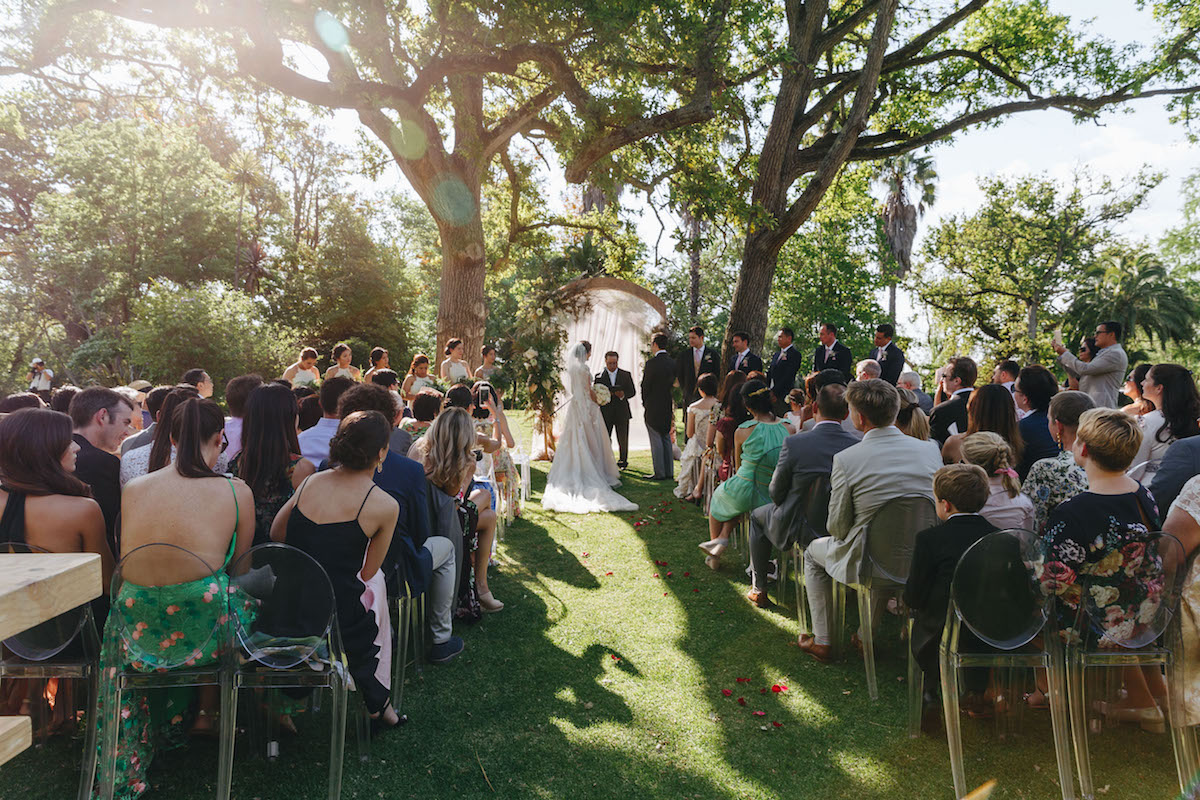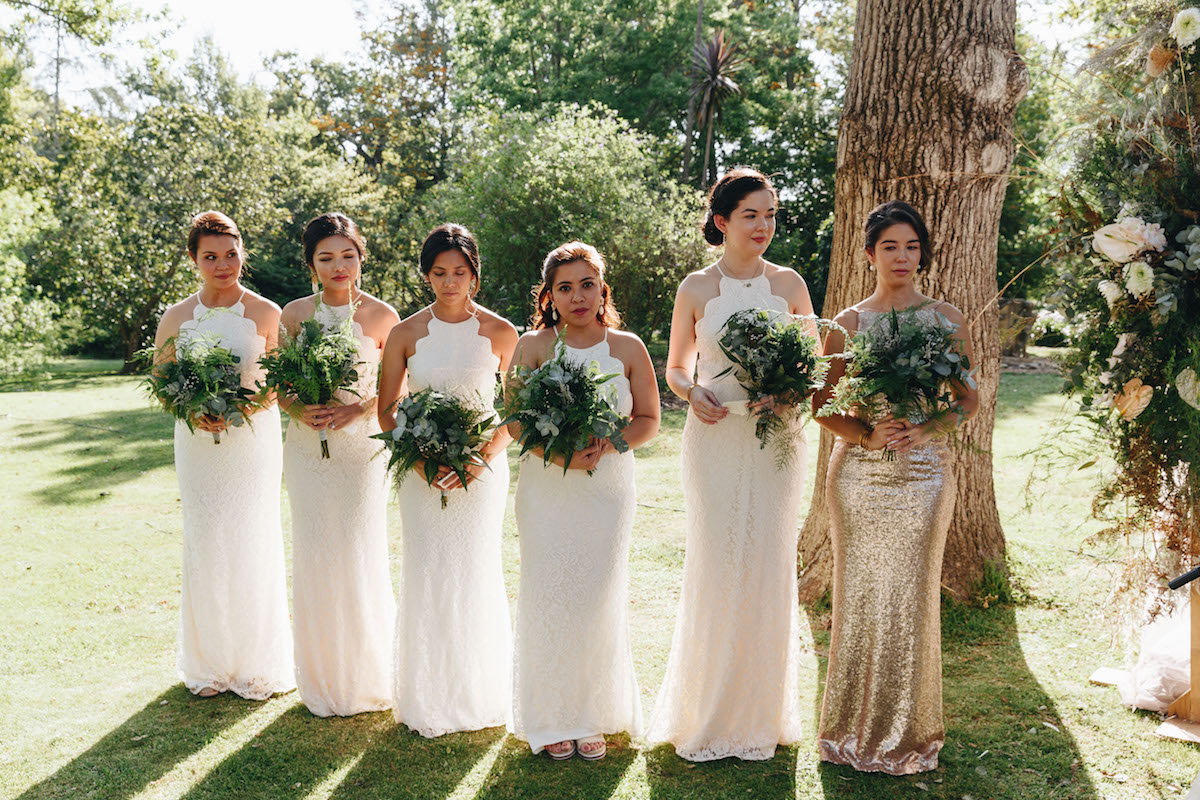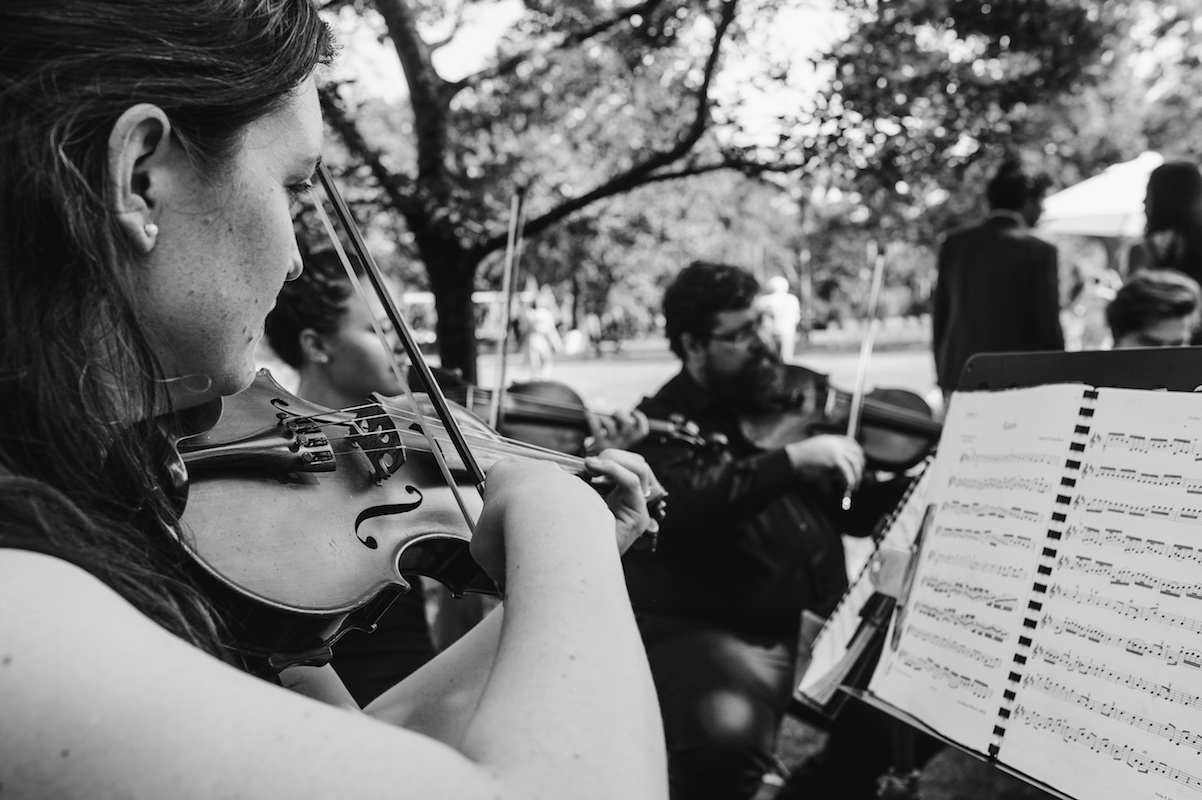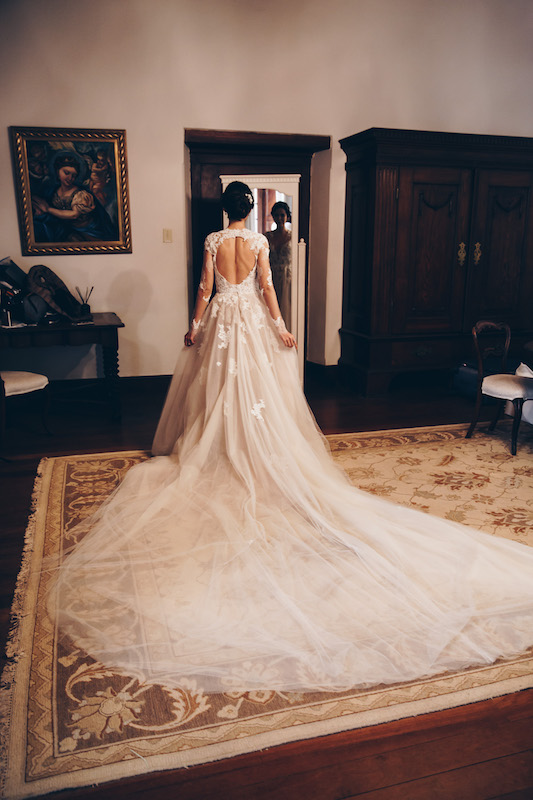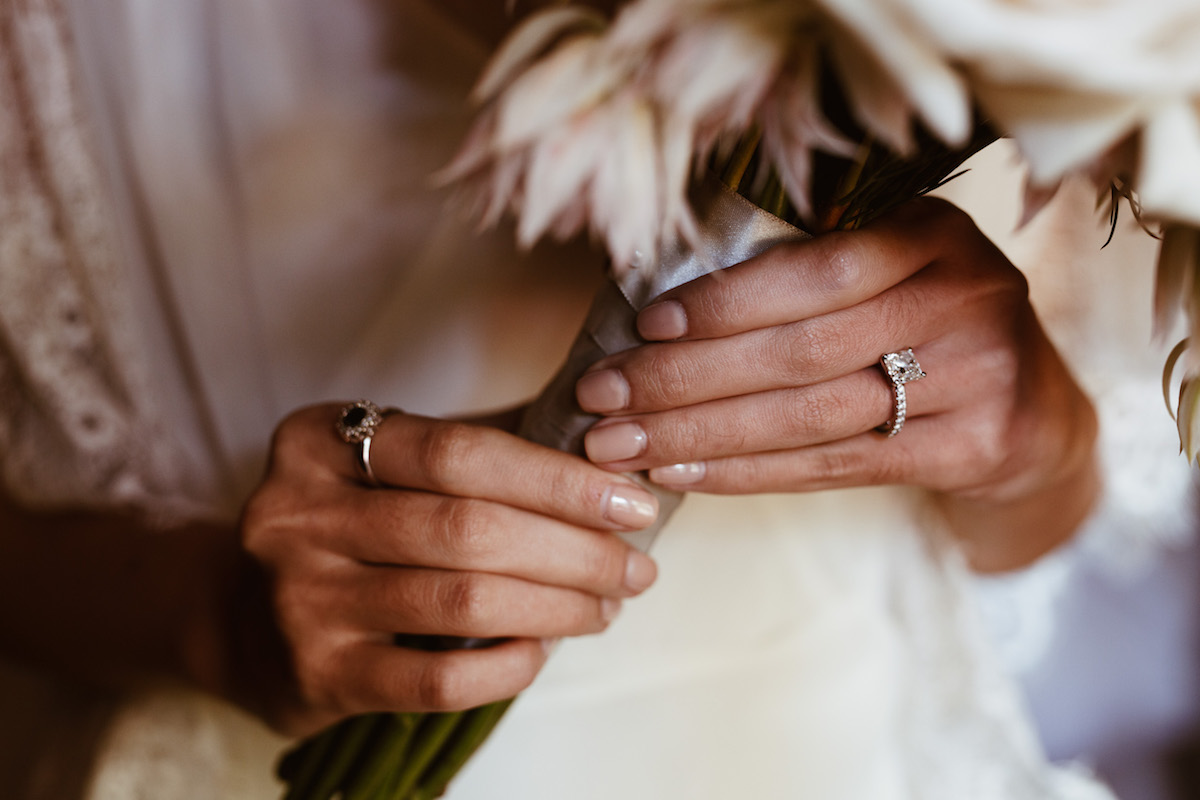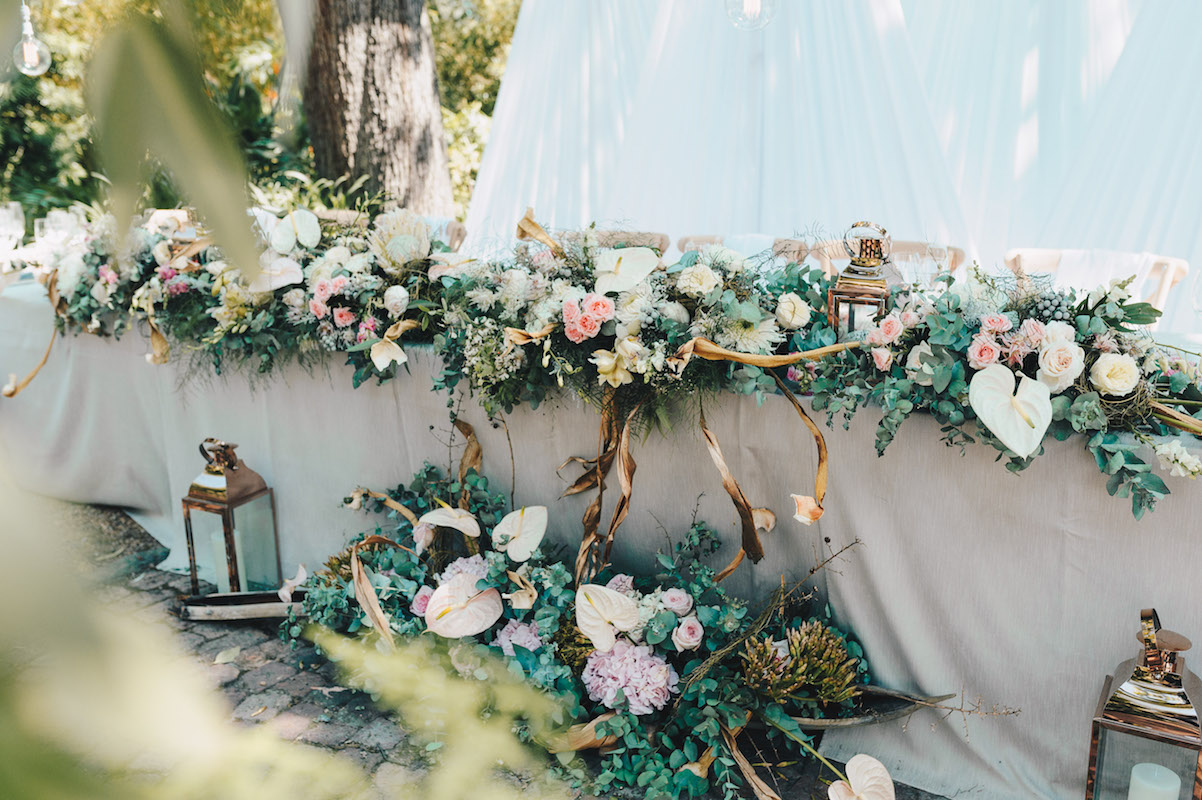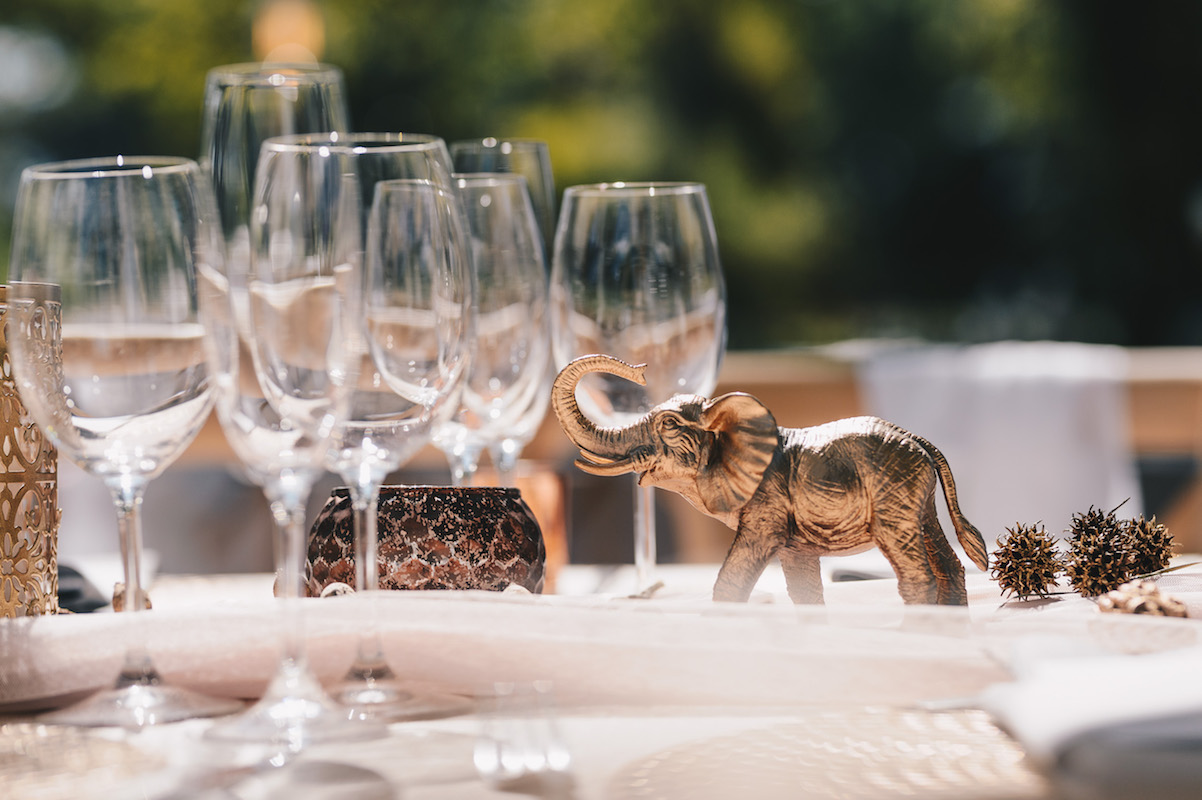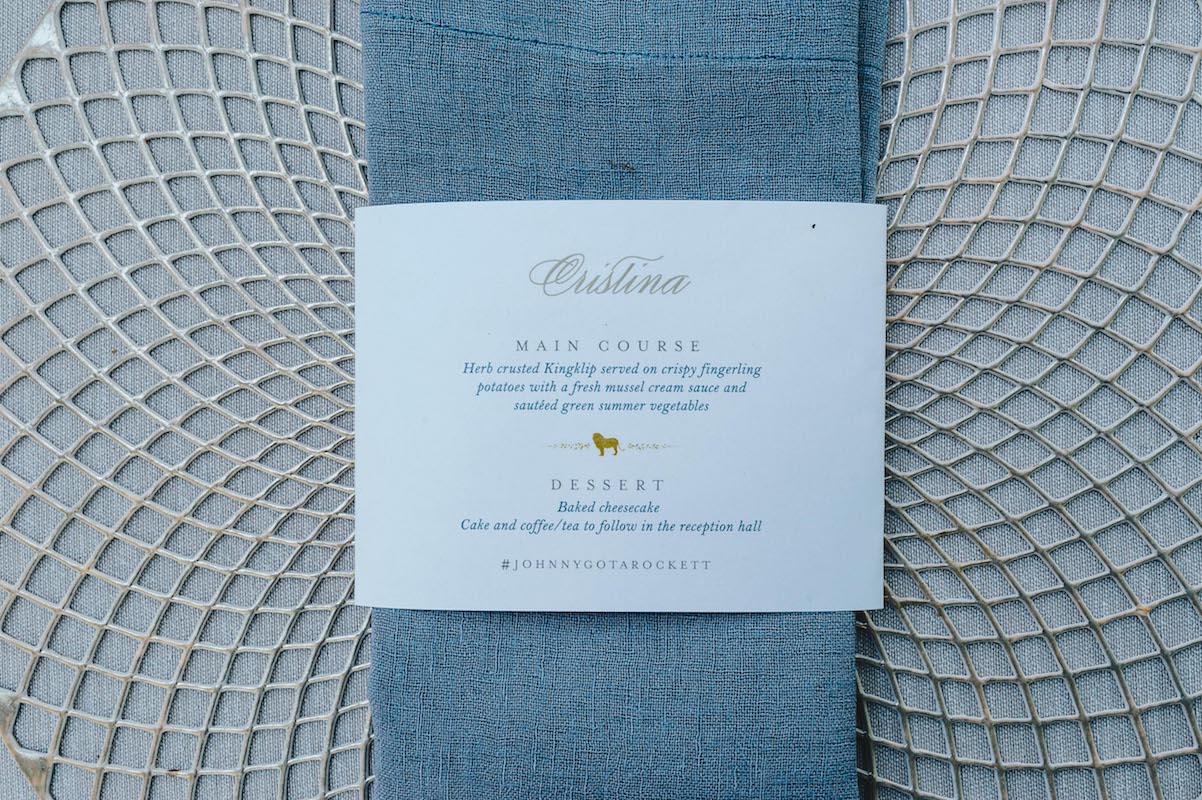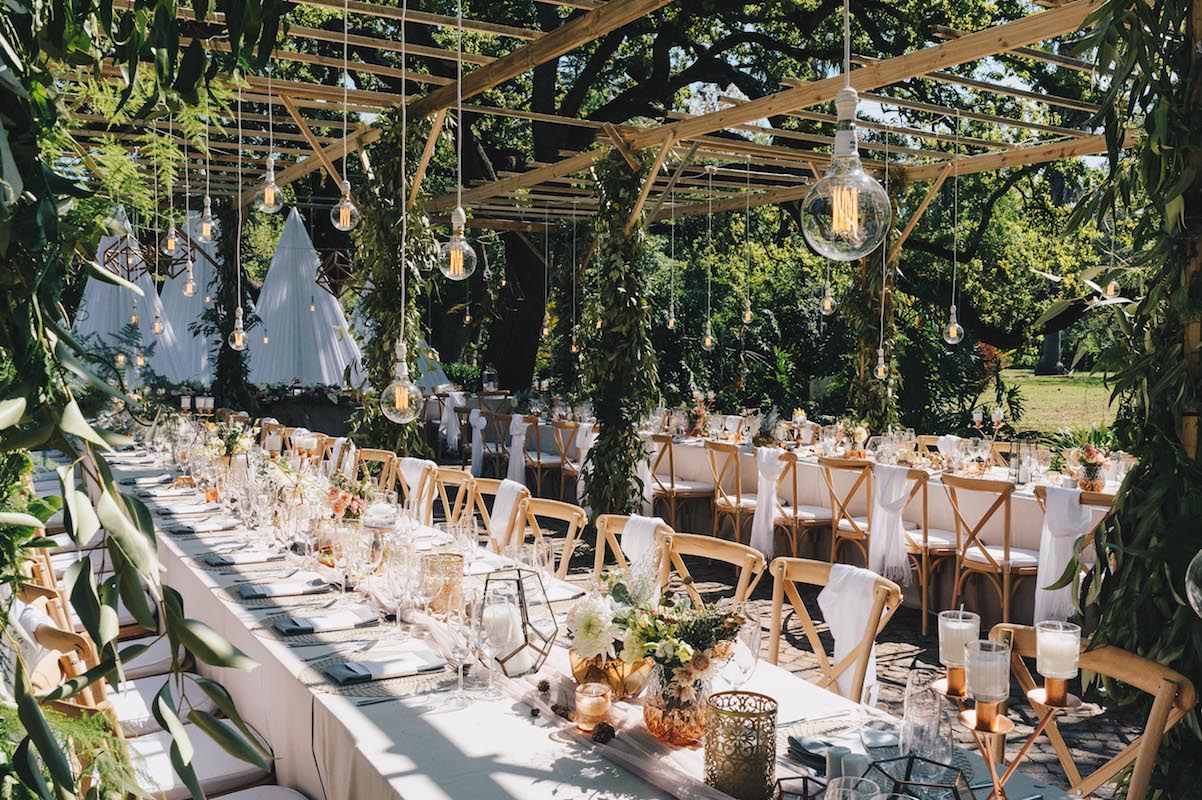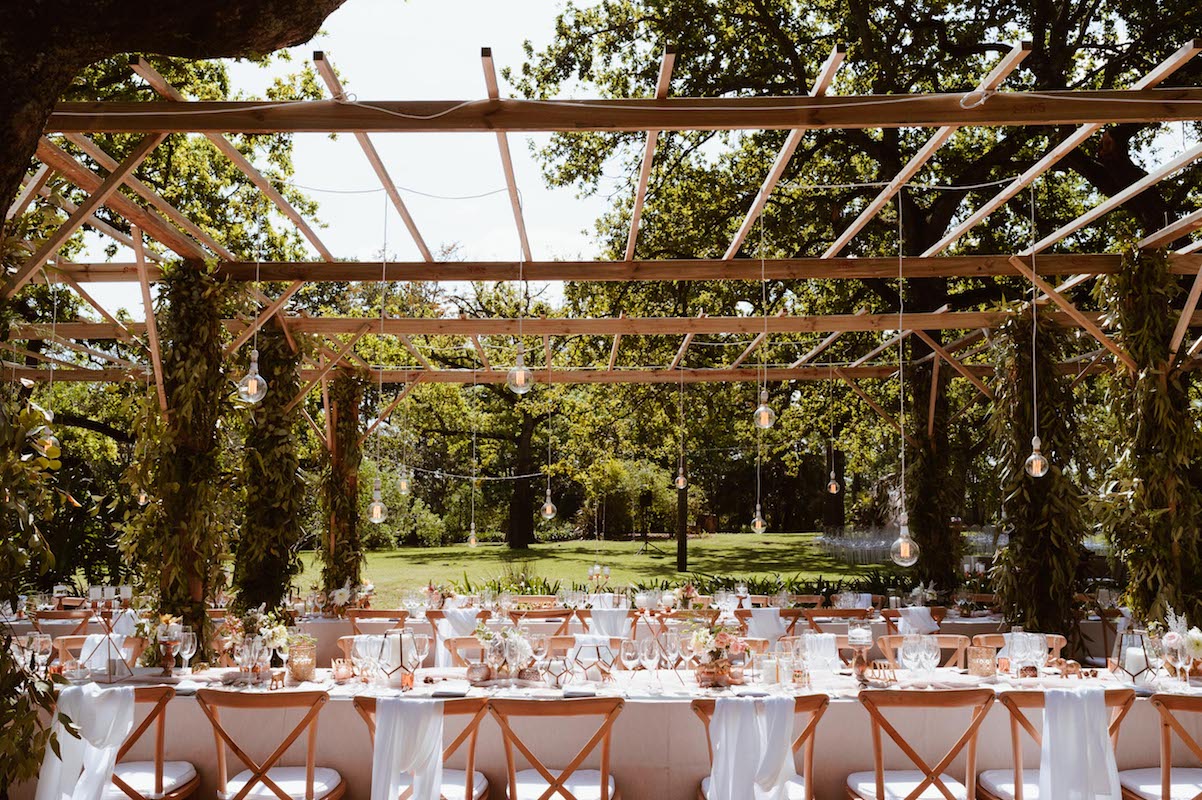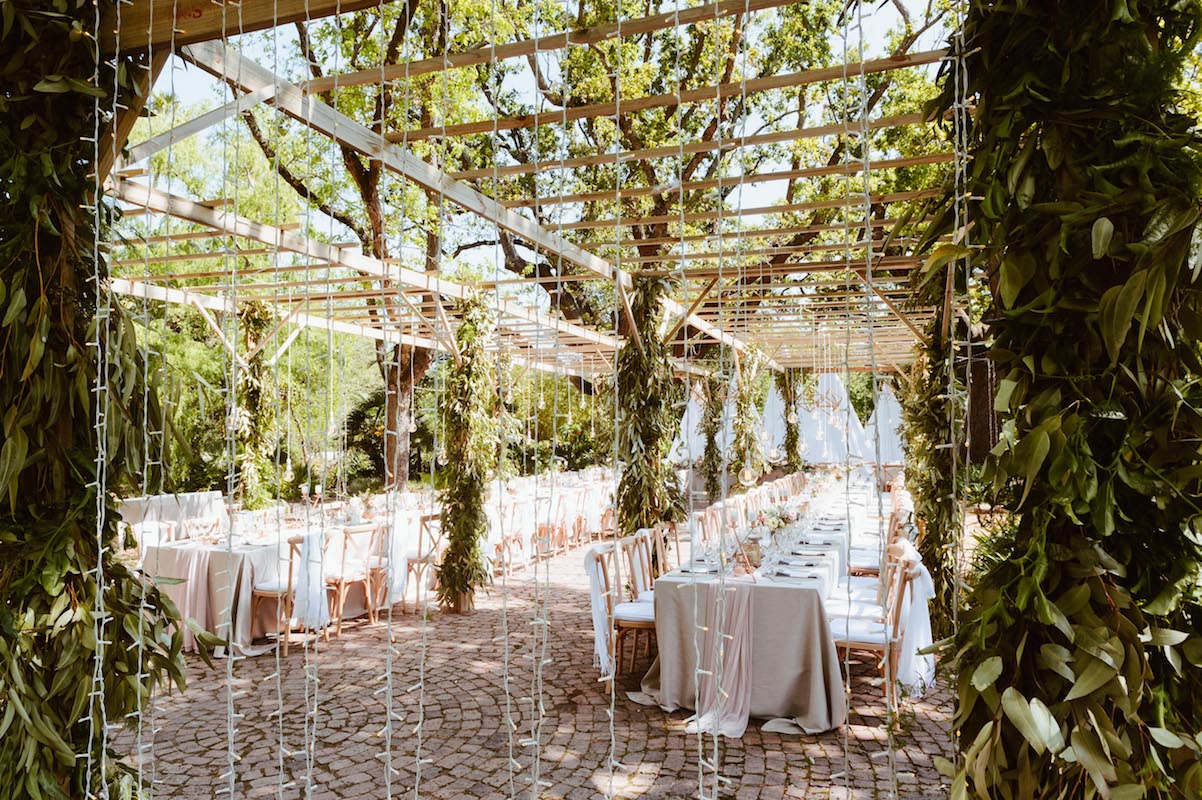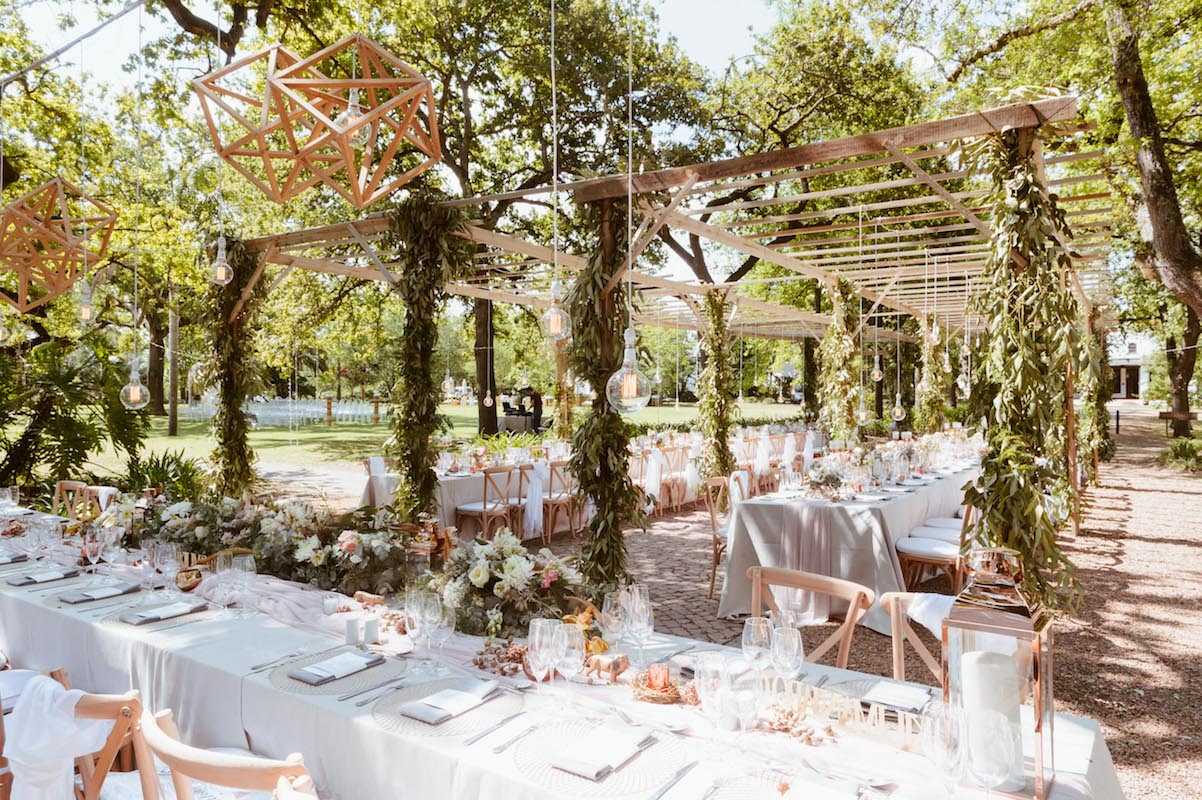 Credits:
Planning and co-ordination: Blank Canvas Event Design
Photography: Andrea Kellan Photography
Venue: Nooitgedacht 
Flowers: Blomlief
Decor: To-Nett's
Cake: Birdcage
Hair and make-up: Cecilia Fourie